:: Overview - BiometriX 2009 ::
BiometriX 2009 makes its mark

Following the success of last year's BiometriX conference, the organisers, SmartX and Technews Publishing have announced the agenda for this year's groundbreaking conference and exhibition.
The 2009 conference focuses on Integrated Identity Management in the enterprise and public sector markets. Expert presenters from South Africa and abroad will highlight trends, best practices and case studies demonstrating the real-world design and implementation of Integrated Identity Management solutions in the enterprise.
The conference will kick off with Dr. Nick Van der Merwe, director of technology and business development at Ideco Technologies, who will deliver a global perspective on the latest developments in biometric quality standards. The presentation will cover emerging global standards, interoperability issues as well as multi-biometrics, including technology and policy.
Chief Technical Advisor to United Nations Fund for Population Activities (UNFPA), Dr Jayant Kumar Banthia will follow, delivering a presentation on biometric trends in the 21st century. Biometrics has come a long way since its tentative beginnings at the dawn of the 20th century. The 21st century has been characterised by both more serious security concerns and greater availability of computing power. What are the new paradigms governing the power, limitations, perceptions and vulnerabilities of this technology?
Piet Du Toit, divisional commissioner SAPS Criminal Records Centre will start the second session of the day with his presentation on biometrics as a tool for justice in society. While biometrics has long been associated with criminal identification and verification in isolation, there is a need to bring such systems closer to more global databases. On one hand, various biometric techniques make such integration feasible; on the other hand, privacy issues are often in conflict. Is there a judicious mix?
The second international guest is Dr. Matthews Mtumbuka from Malawi. He is the chief technology officer of MALSWITCH and will be describing the biometric solutions MALSWITCH employs for secure banking and payments. MALSWITCH operates one of the most advanced biometric based payment system in Africa that covers thousands of state employees spread over the country.
Steve Fitzpatrick, operations director of iNathi Technologies will then speak on making primary health care simpler. Working side-by-side with health workers and using the paper-based forms they are accustomed to in their daily tasks, iNathi created an electronic system that is not only familiar and understandable to those at the forefront of healthcare but can also generate the reports and statistics required by decision makers. Naturally, biometric technology plays a crucial role in this solution.
Michelle Kinanne from Australian Customs and Border Protection Service will deliver a case study after lunch which focuses on the application of facial recognition systems in the International border control environment.
To clear up the confusion between what constitutes identification and verification, we turn to Gary Chalmers, CEO of iPulse. Chalmers will resolve the confusion and delve into what the implications are for the diversification of these two formats. Basia Nasiorowska, MD of Interoptic Networks will then end the presentations with an informative session on current biometric facial image standards.
An in-depth panel discussion will end the day with the speakers available to answer questions and discuss topics of interest that the audience raises. The day promises to be an informative, forward-looking session with networking opportunities during the cocktails at the end of the day.
---
This year's sponsors include:
Sagem Security South Africa (Pty) Ltd is a subsidiary of Sagem SÚcuritÚ, a French company part of the SAFRAN a leading international high-technology group with three core businesses: aerospace, defense and security. Operating worldwide, the Group has 54,500 employees and annual sales exceeding 10 billion Euros.
Sagem SÚcuritÚ is a world leader in digital fingerprint biometrics and a leading player in multibiometric technologies, smartcards, secure transactions and ID management solutions.
Sagem SÚcuritÚ is also providing fully digital automated solutions to cover the whole range of needs of governments and municipalities in the field of road regulations control and enforcement; as speeding, red light running, automated number plate recognition and violation processing.
These capabilities allow Sagem SÚcuritÚ to meet the emerging security needs of individuals, companies, municipalities and states. Integrated systems and equipment by Sagem SÚcuritÚ are used worldwide to ensure transport safety, as well as protect high-value infrastructures and electronic transactions.
Sagem SÚcuritÚ offers products and solutions for local protection, as well as nation-wide security systems, already delivered to more than 60 different countries, including Africa, for which a substantial part of the operations are centred in Johannesburg / Pretoria for many years now.
In the southern African region, Sagem Security South Africa (Pty) Ltd works actively with SAPS and Botswana Police, Namibia & Malawi governments as well as the Gauteng province, among others.
As a result, Sagem Security South Africa (Pty) Ltd and its local / regional partners have a wealth of local expertise to support such projects and deploy world-class technology that Sagem SÚcuritÚ provides, based on its invaluable global experience and expertise.
---

MaxID Group is a research and development company that develops and manufacture standard and customized ruggedized products (focusing on mobile computers), integrating leading edge technologies into single product solutions for customers that require innovative, high quality and cost effective products for their own markets.
The company focuses (but not exclusively) on four main market segments and they include:
Biometrics
Identification
RFID
POS
MaxID produces products for the wider market (furnished either directly or through Value Added Resellers), as well as customized products that meet the unique criteria of a customer.
---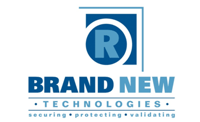 Brand New is a start up Technology Company in South Africa. Brand News core competencies lie in the fields of biometrics, smartcards and various ID/ Payment related technologies. Its three main members and shareholders have over 25 years experience each in the technology and security printing sector and have been involved in development and roll-out of technology projects in the following industry sectors: banking, public sector, telecommunications, and gaming as well as security industries.
For all smart card related projects, Brand New represents TrŘb AG Switzerland who are leaders in the design and manufacture of high security national ID documents, passport datapages and bank cards. For all biometric related projects, Brand New represents BIO-key who develop and deliver advanced identification solutions and information services to both private sector and government sectors, including law enforcement departments, and public safety agencies.